Main content starts here, tab to start navigating
WELCOME TO BUON VINO INC.
Since 2014, we have dedicated ourselves to changing the way Americans enjoy wine. Whether you join us in our tasting room in Walnut Creek, CA, or engage with us here online, we are here to make wine enjoyment accessible, fun, and most importantly, delicious!
We strive to give our guests a memorable experience each and every time you visit. Our friendly and welcoming staff will talk with you about how to properly evaluate wine, what meals would best pair with them, and of course pour you any wine you desire to taste—all for refreshingly affordable pricing.
Our concept is simple: choose any four wines to taste off our constantly-rotating list, tell us which bottles you'd like to take home, and we'll bottle, cork, and label your wines right before you! Our custom-built tap system is imported directly from Italy, where shops like Buon Vino abound and where the locals would come in for the wines proudly poured at their dinner table.
CUSTOM LABEL SERVICE
Over the years, our guests have commemorated weddings, shown their favorite clients appreciation, and have made their holidays that much more special with their own custom-label wines from Buon Vino. For a truly personal and unique way to make the people in your life special, give them the gift of our in-house artist designed custom label wine.
PRIVATE TASTING ROOM
Ideal for birthdays, corporate events, team building, and friends' night out, our private tasting room gives guests the opportunity to enjoy Buon Vino in a beautiful environment.
Inquire Now
WINE CLUB
Two bottles of your choice
Commemorative T-Shirt upon signup
4 tastings/glasses per month
Access to monthly club events at low or no cost
Flat-rate UPS ground shipping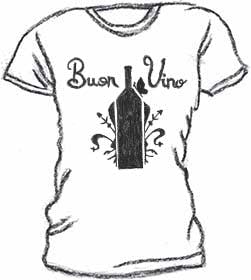 Join The Club